Hi, I'm Chris Melhuish, Founder and Head Coach Of Ultimate Health and Fitness
I have worked in the fitness industry for 15 years now. Progressing from working as a fitness instructor and PT in several gyms and on the cruise ships, to opening up my own personal training studio in 2012.
In 2017 we extended the premises and re-branded the business, becoming known as Ultimate Health and Fitness.
We wanted to keep the exclusivity and personal touch,  but wanted to offer a more affordable way of personal training. We now specialise in small group personal training classes with a maximum of 8 people to a group.
Due to the success of this new way of training, we soon outgrew these premises and in August 2018 we moved to much larger, self contained building. We are now able to provide a larger training area, changing facilities, as well as somewhere to relax and socialise.
The training area is split into two. The strength side, with the usual gym equipment – cable crossover, leg press, leg extension, smith machines, benches and dumbbells etc.
On the other side is the functional training area with the prowler sled, kettlebells, battle ropes etc and the ski erg, air bike and rower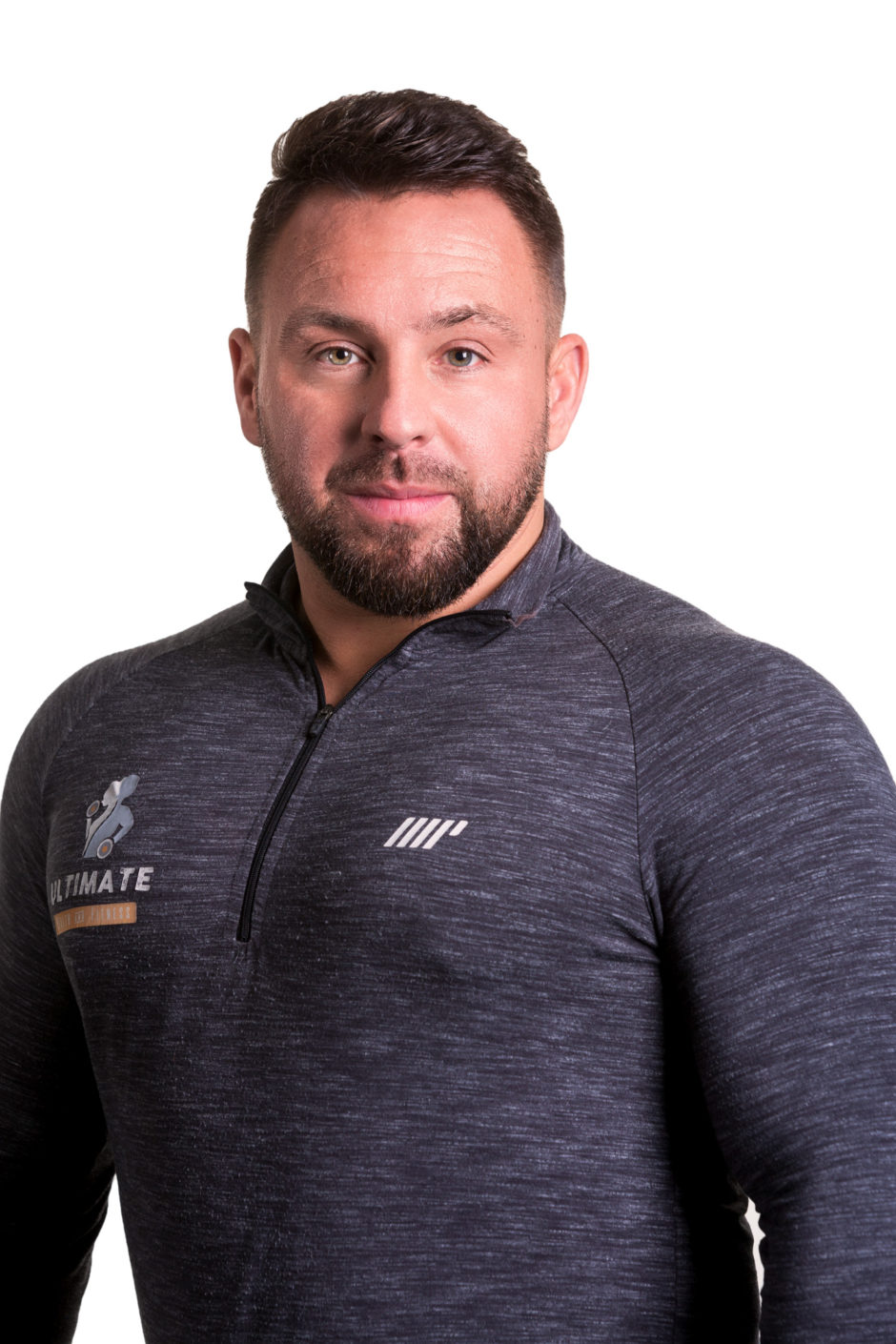 I am passionate about what I do. I have always enjoyed physical activity, including playing rugby. I have to keep fit and healthy for my job. I have to set an example to my clients. With four young children, I understand how hard it is to have that work/life balance.
I want my clients to feel comfortable in the training environment, not to feel intimidated by the equipment or other people. 
I like to be on hand, to make sure my clients are getting the most out of the training – getting individual attention. To make sure they are performing the exercises correctly and to inspire every single client who enters the facility to get in the best shape of their lives.
Results and offering a high quality, friendly service are my top priorities.
Mark Coles – M10 Physique Camp
Rehan Jalali – Advanced Nutrition 
Phil Learney – Advanced Nutritional Seminar
Layne Norton – Bodybuilding/Fiqure/Physique Coach
Ben Coomber – Performance Nutrition